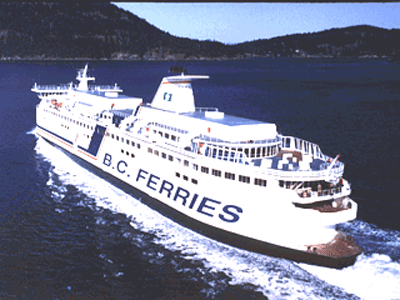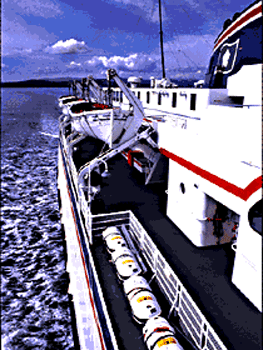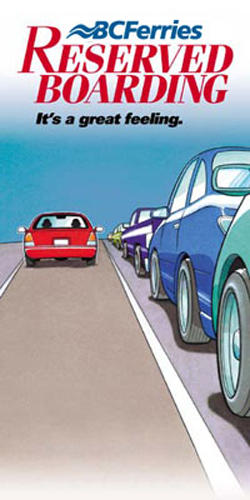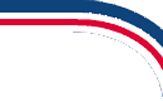 BC Ferries' Reserved Boarding service lets you plan your next trip with confidence.
With Reserved Boarding you can take charge of your travels between Vancouver and Vancouver Island by booking space for your private vehicle.
All you need is your Visa or MasterCard, the date & time you wish to sail and then touch this phone button to book your reservation. Wait on the line for the Passenger Service Agent to answer.
The following applies to route between Tsawwassen & Swartz and Duke Point and to Horseshoe Bay to Departure Bay (Nanaimo):
You have until 2 1/2 hours before the scheduled sailing time to book your trip.*
Each one-way reservation is just $15 (non-transferable betwee sailings & non-refundable). You'll pay this fee with your credit card when you book your trip.
The regular vehicle, driver,and passenger fares are paid when you arrive at the terminal.
You must be at the terminal 30 minutes prior to sailing.
* The Reservation Centre is available 7am to 10pm daily.